Delivering leadership in energy editorial products
North America has led the world in the deregulation of natural gas markets, and was in the forefront of electric power market development. American refiners played a significant role in the development of clean motor fuels. I have had a front row seat to these events as a journalist.
This site contains some of the newsletters I have created and stories I have written. You'll also find examples of index data and special publications like books and convention newspapers.
I have worked in many sectors along with energy industry executives who wanted to see responsible service journalism. I want to help you succeed in the energy business.
I am not selling anything on this site, promoting any services or advancing a point of view. I welcome your comments. You can contact me at 1-240-460-7243 or by email or on LinkedIn.
Natural gas and power editorial is my business.

Built on trust, and relationships established over decades.
On the related pages are some samples of my work.



My name is David Givens and I have been a business-to- business journalist for more than 30 years.
Since 1990 I have created and digital products in the North American energy sector. I have been with Argus Media for more than 13 years and have spoken to energy industry groups throughout the western hemisphere.
I created the system for price indexation for natural gas in North America while I was at Gas Daily. I was also in the group at Pasha Publications that started Megawatt Daily.
I am a member of the National Press Club in Washington, D.C., and the Washington Network Group.
Digital Economist webinar with Sreekanth Venkataraman 12/18/20 on energy issues in the Biden Administration and more
The National Capital Area Chapter of the U.S. Association for Energy Economics has chosen its governing board for 2021-2022
Learn who they are here.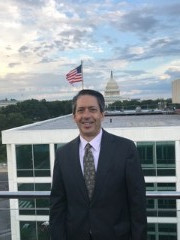 Samples of David Givens' work