Natural gas and power editorial is my business.

Built on trust, and relationships established over decades.
On the related pages are some samples of my work.



My name is David Givens and I have been a business-to- business journalist for more than 30 years.
Since 1990 I have created and digital products in the North American energy sector. I have been with Argus Media for more than 13 years and have spoken to energy industry groups throughout the western hemisphere.
I created the system for price indexation for natural gas in North America while I was at Gas Daily. I was also in the group at Pasha Publications that started Megawatt Daily.
I am a member of the National Press Club in Washington, D.C., and the Washington Network Group.
Digital Economist webinar with Sreekanth Venkataraman 12/18/20 on energy issues in the Biden Administration and more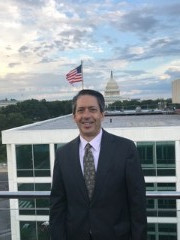 Samples of David Givens' work
NEW: Argus Media White Paper on Certified Natural Gas
Jason Womack, editor of Argus Natural Gas Americas, wrote a report on the subject in October 2022. Read at left.

.